Consistent quality is impressive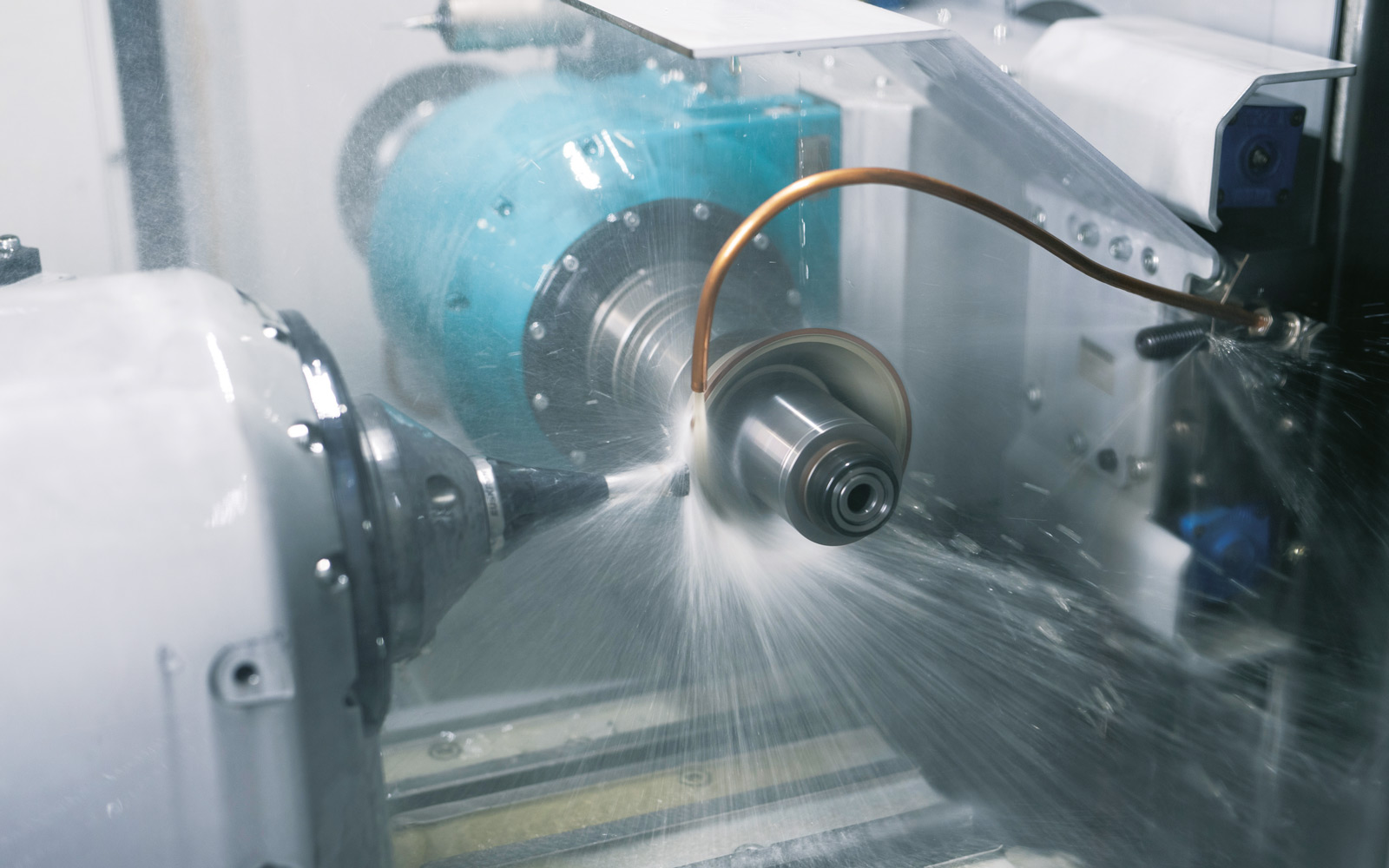 PY INDUSTRIE has their Cutting inserts coated at CemeCon
Cutting inserts are used in many different applications, for example, when rough machining steel materials with high removal rates or when finishing high-precision components made of aluminium. PY INDUSTRIE develops tool solutions that are precisely tailored to the requirements of machining tasks. When it comes to coating, their experts rely on the know-how of CemeCon. They are impressed by the reproducibility of the high-quality coatings and the reliable delivery times.
Steels, stainless steels, cast iron, titanium, aluminum, composite materials as well as wood and plastics – PY INDUSTRIE offers the right cutting insert for many machining tasks. As varied as their portfolio may be, the company makes no compromises when it comes to quality. "For example, our customers in the aerospace, automotive, gas and oil industries expect consistently high levels of performance to be able to execute their demanding machining tasks to perfection – without compromise. The composition of geometry, cutting material and coating must be exactly matched and may not vary from batch to batch or even tool to tool. Unfortunately, in the past, however, we increasingly had problems obtaining reproducible coatings with high quality and short delivery times," says Grégory Guidolin, Managing Director of PY INDUSTRIE, describing the previous situation.
Tested and rated as excellent
The insert experts went in search of a new supplier of coatings and found CemeCon to be a competent and reliable partner. Mirrored processes and productions at all locations, in addition to documented quality assurance right from the start, ensure that tool manufacturers on all continents receive the same specification with consistently high quality.
PY INDUSTRIE's main concern was to find solutions for processing stainless steels, aluminum and titanium. With their Premium Plus service and close collaboration with the French insert manufacturer, CemeCon adapted the coatings to the French company's exact requirements. "We guarantee our customers high-performance inserts in all applications. That is why we checked the quality and performance of the different coating solutions in several samples at CemeCon – and the very good machining results have fully convinced us. AluSpeed®, for example, has been very successful for aluminum machining," says Guidolin.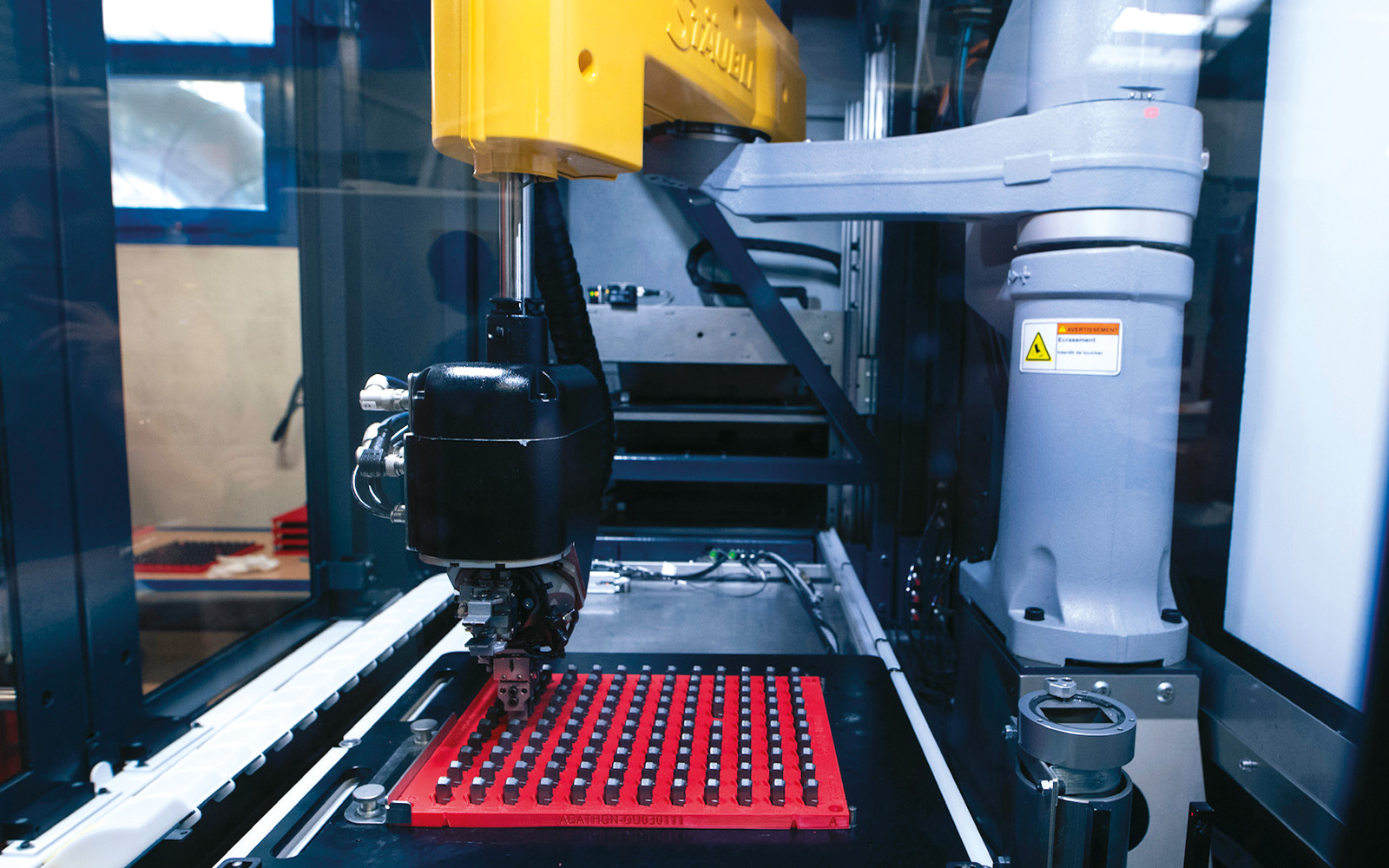 Large coating capacities available
After the initial tests, PY INDUSTRIE quickly had larger batches coated at CemeCon. One of the world's largest coating centers in Würselen has the capacity to coat large quantities of tools in a timely manner. Another advantage of the CemeCon coating service is a production line specifically for cutting inserts. It is precisely tailored to the requirements of this tool group and enables the targeted combination of special pre- and post-treatments, coating material, layer thickness and other details for the special requirements of cutting inserts. This results in individual coatings that enable every customer to stand out in the market.
Grégory Guidolin adds: "We have been working successfully with CemeCon for a year now and are completely satisfied. The delivery times are reliable and we always get the same high coating quality."
PY INDUSTRIE
At the foot of the Pyrenees in Montardon, France, PY INDUSTRIE produces top quality inserts for a wide range of applications. With 40 years of experience, the experts face the technical challenges of modern industrial production. Whether it is a single part or series production – PY INDUSTRIE designs individual tooling solutions for the special requirements of its customers from the aerospace, automotive, oil, gas and other industries.
Download this FACTS Story as PDF