AluCon®: The best for non-ferrous metals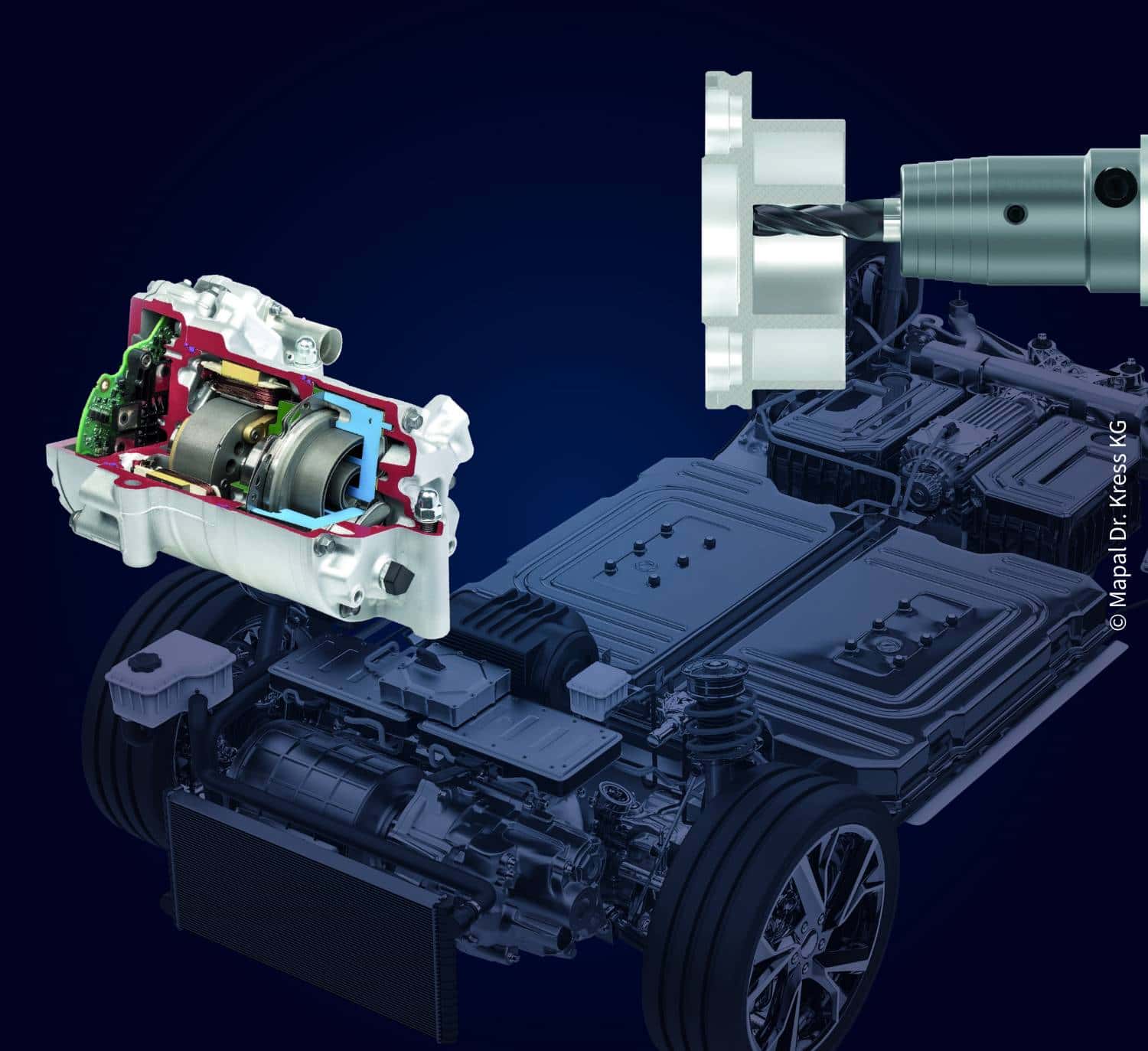 HiPIMS ensures better performance
Whether for e-mobility or in aircraft construction – lightweight materials such as aluminum and titanium-aluminum alloys are increasingly being used to reduce weight. These high-performance materials pose special challenges for machinists, which they can only meet with precisely matched high-end tools. The TiB2-based HiPIMS coating material AluCon® – the further development of the successful coating material AluSpeed® – enables such innovative tool concepts.
Like the well-proven coating material AluSpeed®, AluCon® is based on TiB2. The low affinity to non-ferrous metals and the high hardness make the coating materials so successful in the machining of aluminum, copper and titanium. The big difference: AluSpeed® is produced using the traditional sputtering process, while AluCon® is produced with HiPIMS, the further development of sputtering. This enhances the outstanding physical properties even further. AluCon® thus combines the advantages of AluSpeed® with the layer adhesion, density and hardness of the HiPIMS process.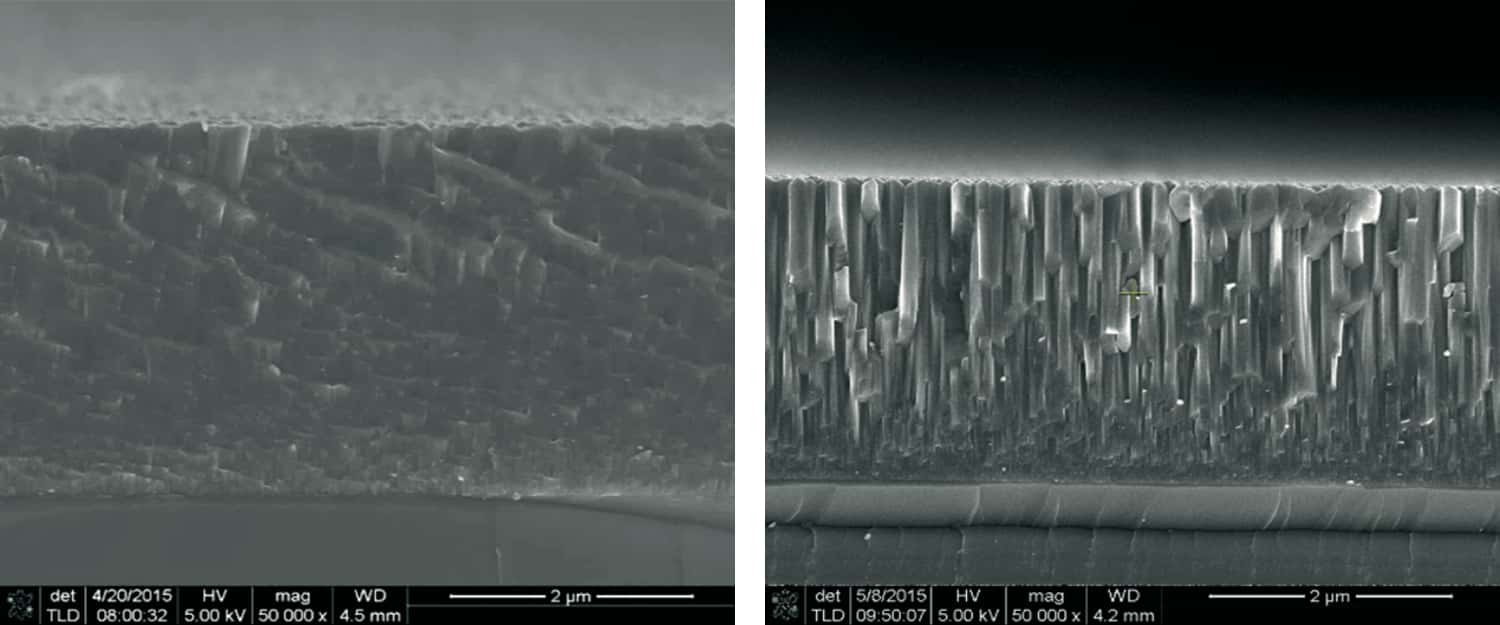 Thanks to the coating thickness of 2 µm and its fine crystal structure, AluCon® is particularly suitable for aluminum machining with sharp cutting edges. The HiPIMS coating material provides excellent protection against built-up edges. The extremely smooth coating surface ensures optimum chip removal. The diminished friction lowers the temperature in the cutting process. The dense, closed layer structure also successfully reduces diffusion and thus wear at high operating temperatures. This results in significantly longer tool life. The very good adhesion coupled with the high hardness of 5,000 HV0.05 and better ductility enables top performance in wet and dry machining – and that with increased cutting data. Thus, tools with an AluCon® coating achieve top performance when machining aluminum, copper and titanium.
"AluSpeed® has been the reference in terms of machining aluminum and non-ferrous metals for the past two decades. Since we introduced the HiPIMS coating material AluCon® to the market five years ago, numerous applications have shown that it can be even better. In all machining results, AluCon® achieves at least as good and in most cases even significantly better results than AluSpeed®. This proves once again: HiPIMS is the future of PVD coating. That is why we have decided to produce only the 'upgrade'. Thus AluCon® will now completely replace AluSpeed® at the end of the year," says Inka Harrand, Product Manager Cutting Inserts at CemeCon.
AluCon®
Materials:
Aluminum, titanium, copper and other non-ferrous metals
Coating material:
TiB2-based
Max. operating temperature:
1,000 °C
Color:
Silver
Coating thickness:
2 µm
Tool types:
Drills, milling cutters, reamers, threading tools and cutting inserts
Download this FACTS Story as PDF